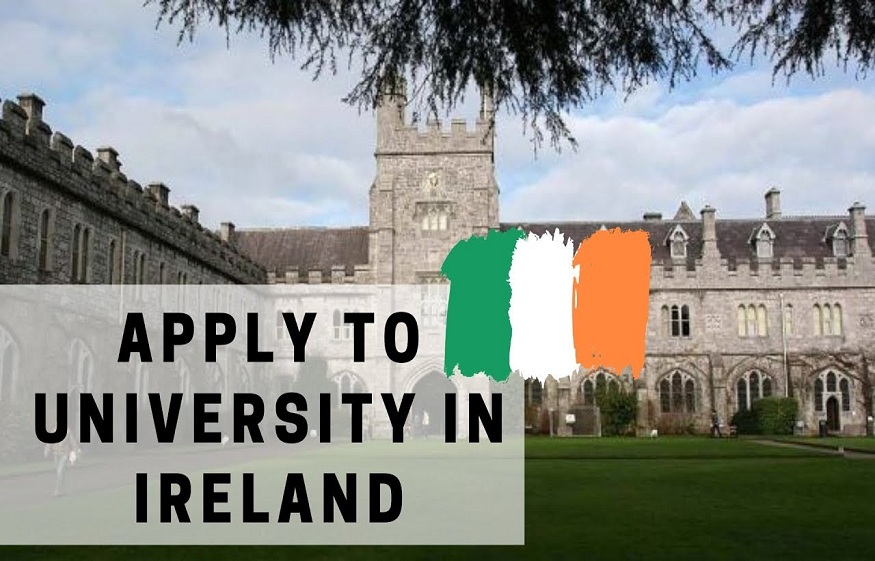 Ireland is said to be the land of scholars.  This is because of the monasteries, universities and colleges that are here – some of them even date back to 500 AD. This country is a home to a few prestigious universities in the world and they are highly ranked among all the institutions and schools.
There are some best universities in Ireland for Masters that have a global reputation and they are ranked among the top universities. For Indian students it is a very lucrative opportunity to pursue a Master's or even a Ph.D in these popular universities because one can get in touch with some excellent scholars and they can get a global level education here. Endless number of students aspire to study in Ireland for business, law, engineering, medicine, literature and more.
Why choose Irish universities for Master's?
Indian students find it really affordable as compared to other European countries.
GRE scores are not required to get admission in Irish universities.
One can get some really good scholarships here.
After completing Master's one can get 2 years of extended visa.
High quality education offered by scholars.
It is a hub for global corporations.
Master's can be completed within a year.
There are many students who aspire to study in Trinity College of Dublin since their graduation days because it is one of the most prestigious and oldest Irish universities. This college of historical importance was founded around 16rh century. This is also one of the topmost universities in Ireland and when it comes to global rankings it is also highly ranked.
Ireland has courses made in such a way that students can learn more through the holistic education that are offered through the course in the universities. Trinity College is mostly famous for its popular courses in pharmacy, mining engineering, and pharmacology.
Master's courses that one can enroll for :
Management
The Trinity MBA
Finance
Digital Marketing Strategy
International Management
When it comes to other universities in Ireland other than Trinity – then University college of Dublin is also very popular especially among Indian students. UCD is very well known for its MBA programs they offer. There are very few business schools in Europe as good as UCD (especially its Michael Smurfit Graduate Business School).
Top Master's Programs are:
Finance
Business Analytics
Digital Marketing.
MBA
Project Management
Data Analytics
MSc Computing
MSc in Sustainable Energy and Green Technologies
The Queen's college was found in the 19th century. The University College Cork is one of the similar institutions in the region. This was established in the year 1908 in Ireland and it was founded as an independent institution. The top Master's course that one can enroll here are for:
Business Analytics
Data Science
Food Business and Innovation
Public Health
Another university that is very popular in Ireland is the Dublin City university. DCU was established in the year 1989 which is one of the newer universities of Ireland. But when it comes to top 50 colleges in the world then this has definitely made its place there. The courses that are popular here are:
Computing
Business or E-Commerce
Human Resource Management
Digital Marketing.
University of Limerick was established in 1972 and this is said to be the only Irish university that has got 5-star ranking from QS of teaching, graduate employment and innovation. In fact, it is ranked among the 2 percent universities worldwide. This university is comparatively new than the other Irish universities and the top courses that one can choose to study here are:
Human Resource Management
Project Management
Mechanical Engineering
Business Analytics
Nursing Studies
A university in Ireland that comes with some Victorian aesthetic is the Maynooth University and many students apply here for their Master's courses. There are actually 2 constituent universities – one is Maynooth (in Kildare) and in Dublin. The top courses that are offered here are:
Data Science
Business Analytics
Business courses
Digital Marketing
University of Galway on the other hand was established as an aided university in the year 1950. This is also considered to be one of the top graduate schools in the country. The top Master's courses here are:
Data Analytics
Artificial Intelligence
Human Resource Management
Business Analytics
Biotechnology
Information System Management
International Management
Then there is TUD or the Technological University of Dublin which is also ranked as one of the top 50 colleges. In fact, it is the first technological university in Ireland. This place is also known as the TU Dublin and students can apply for courses like:
Energy Management
Computer Science
Real Estate
Applied Cyber Security
Mechanical Engineering
As mentioned above, one can apply for any of the masters courses Ireland and one should start preparing for that during their graduation days. As the education cost is really low in this country as compared to other European countries – it becomes easier for students to apply for courses here. Not only because of the money but the education level of Ireland is said to be one of the best in entire Europe. Both of these factors are primary in making Ireland one of the most popular study destinations for students who want to pursue higher studies in a foreign country.
When it comes to Indian students – most of them aim for an MBA degree from Irish universities. This course is quite popular in Ireland because it gives a sense of standardization, globalization and customization of both services and products. MBA programs that are offered here come with relevant management skills and development skills that can help one to stay relevant in the current business field. Students not only acquire professional skills but some personal skills as well during this course. The MBA course helps one to become effective managers in any organizations they choose to work in.
Apart from MBA the Business Analytics course is something that is very popular among the students. This can help one to analyse data and learn more about computer programming and business intelligence that can help them to make their career better.