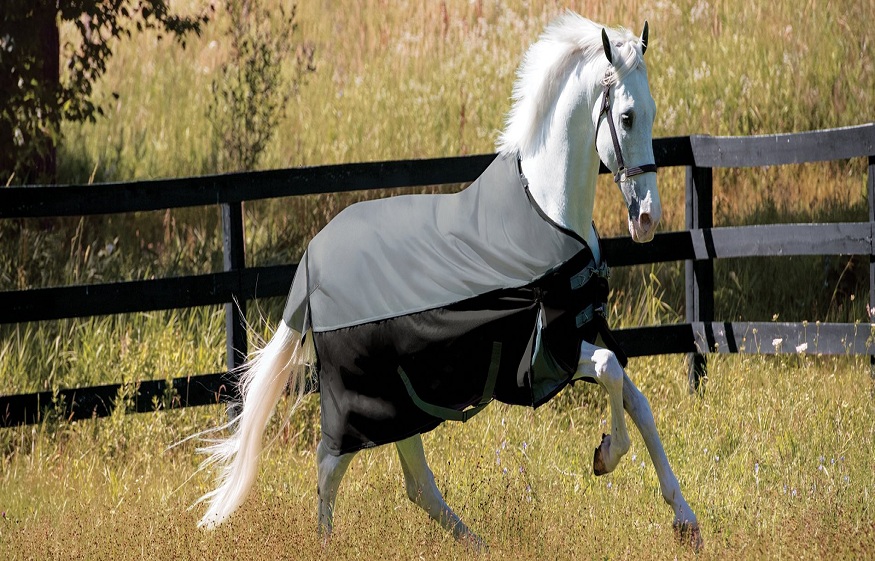 For every equestrian and horse owner, it's essential to ensure the well-being and comfort of their equine companions. Among the various equipment choices, selecting the appropriate blanket is crucial. Stable blankets serve the primary purpose of keeping horses warm while they are in their stalls or during chilly weather conditions. Here, you will learn the considerations and options for choosing the right fleece horse blanket to ensure your horse's protection and comfort.
What to Consider When Choosing Your Horse Blanket
When choosing your horse blanket, ensure you have these considerations in mind.
Filling
The warmth provided by a horse blanket is determined by its fill. Blankets are typically categorized into medium and heavy weights, although extra-heavy options exist. Depending on your region's climate, a medium-weight blanket may suffice for your horse during the winter. However, if you experience freezing winters, it might be necessary to provide your horse with both a medium-weight and a heavy-weight blanket to ensure adequate warmth and protection.
Waterproof
Waterproofing is a critical consideration when purchasing a turnout blanket. You may expect a new turnout blanket to be waterproof. However, if you're opting for a used blanket, it's essential to ascertain whether its waterproofing capabilities are still intact.
In some cases, you might have the option to restore the waterproofing by using a dedicated wash or treatment designed for this purpose. However, this method doesn't always guarantee complete effectiveness in restoring the blanket's waterproof properties.
Fitting
Even if all other aspects of a horse blanket meet your requirements, its effectiveness becomes null and void if it doesn't fit your horse correctly. Using blankets or horse fly sheets that are either too large or too small not only fails to offer proper coverage but can also lead to troublesome rubs.
Prior to making a purchase, it's essential to invest time in measuring your horse accurately to determine the correct size needed. When you're testing a new blanket on your horse, consider placing a sheet beneath it.
Denier
Denier, in horse blankets, is a measurement that indicates the durability of the blanket's outer layer. The higher the denier rating, the stronger and more resilient the exterior, capable of withstanding greater wear and tear. This aspect becomes particularly crucial when you intend to turn your horse out with other equines, as a higher denier rating reduces the likelihood of the blanket tearing in situations where another horse might bite or tug at it. For stable blankets, which experience less overall wear and tear, denier rating is of relatively lesser importance.
Pricing
Horse blankets are available across a broad price spectrum. Although the allure of purchasing the most affordable option is strong, it's crucial to keep in mind that you shouldn't compromise quality for a bargain. A better approach is to consider buying a pony blanket towards the end of winter when they are often on clearance. This way, you can not only save money but also build up your blanket supply for the coming year.
Wrap Up
Your horse blankets are crucial in keeping your horse warm. That's why you should only consider some of its important features like fitting, denier, waterproofing, and filling. You should also go for a blanket that is high quality and fits your budget.