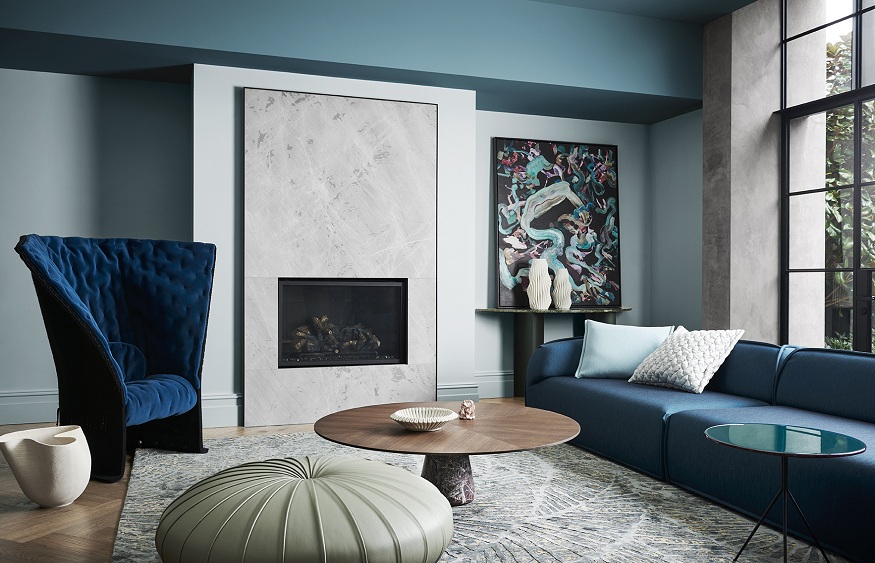 Are you looking to transform your living room this year with a new house painting project? With a fresh coat of paint, you can bring some life into the room and create an ambience that is welcoming and inviting. Here are 6 trending living room colours for 2023 to give your living room design a refreshed look.
Muted Greens and Blues
Muted greens, blues, and greys are back in style. These colours provide a calming energy, making them perfect for family rooms or spaces where people come together to relax and unwind after a long day. Shades of green like sage, mint, olive, and seafoam are popular choices for walls or furniture pieces. Try combining one of these shades with lighter neutrals such as beige or cream for a timeless look.
Earthy Browns
Earthy browns have become increasingly popular over the past few years. A living room painted in shades of brown will evoke feelings of comfort and cosiness while still looking modern and stylish. Popular shades include taupe, beige, terra cotta, milk chocolate, and coffee latte. Pair earthy brown tones with whites or creams to brighten up your space while still keeping it cosy.
Darker Hues
Is your living room feeling dull? Brighten it up by incorporating darker hues like navy blue or hunter green. Darker colours add depth and richness to any space, creating an elegant feel that is sure to impress any visitors you may have over this year. For a more subtle look, try pairing darker colours with neutral accents such as white or black furniture pieces or area rugs.
Pastel Colours
If muted colours aren't quite your style but you still want something calming yet eye-catching in your living room design this year, then pastels might just be the right choice for your house painting! Soft pinks, baby blues, light yellows – all of these colours inject life into any space without being too overwhelming on the eyes. These colours pair well with natural wood furniture pieces or neutral-toned accessories such as throw pillows or blankets which help balance out the softer tones found in pastel colour palettes.
Bright Neutrals & Jewel Tones 
Bright neutrals like off-whites and tans can add a breath of fresh air to any home while still maintaining a classic appeal! If you'd like something more vibrant then consider adding jewel tones like deep purples or ruby reds into the mix for your house painting. They help bring out any other colours already present in the space while adding an extra level of warmth and depth to any design scheme!
Monochrome Colour Palettes
Monochromatic colour schemes are making their way back into interior design this year! For those who want to keep things simple, yet chic then monochrome colour palettes may just be what you're looking for! Choose one colour – either warm tones such as soft oranges/reds/pinks/yellows or cool tones such as greys/blues/purples – then use different shades of that same colour throughout the space; this helps create cohesion between each element while also giving off an effortless sense of style!
Whether you're looking for muted neutrals or bold hues there's something here for everyone when it comes to refreshing your living room this season! Incorporating trending colours can help breathe new life into even the most outdated spaces. So don't be afraid to experiment as you may just find yourself falling in love with one (or two) of these looks before 2023 comes around!
You can choose a wide variety of colour schemes from the Asian Paints catalogue for your living room design. Whatever colour scheme you choose make sure it reflects who you are as well as gives off positive vibes, after all, it's meant to be enjoyed by everyone who enters it.